We are working together as a think tank, professional network, and community, covering the spectrum from scientific research, science communication, conceptual development, to application. As a result, we multiply our skills, knowledge and resources, and constantly enhance and improve our services such as coaching and consulting to match state-of-the-art science.
We embrace a new way of collaborating in order to generate new practices and services and new creative output that will have a positive social impact.
Meet Nell, our founder, conceptual designer, and vertical development coach.
"I'm dedicating my life to making a significant contribution to a flourishing and compassionate society in a diverse and sustainable world. I'm equipped with an idiosyncratic constellation of skills and knowledge that I want to share through edutainment, storytelling, writing, coaching, conceptual design, mindful leadership, and thoughtful networking. I have a scientific background in sports science, educational science, and physics, coaching certificates based in positive psychology and neuroscience, and work experience as a manager in strategic consulting in the financial and engineering industry. Some of the practical results of my work for Applied Life are science-based wellbeing interventions and tools that are easy to use and accessible to anyone, as well as customized educational programs. I work with selected clients in all four areas of Applied Life: Applied Love, Applied Diversity, Applied Education, and Applied Leadership, and I'm passionate about working with people with high introspection who are ready to experience developmental leaps."
Nell is a pioneer and only takes on meaningful projects of high complexity, novelty, or singularity. Project examples would be:
Working with politically active teenagers on finding out how they can realize their strengths and potential and can contribute to a thriving society
Coaching creative business entrepreneurs who want to implement a new type of business
Designing easy-to-use tools for families to help deepen and nourish their relationship
Designing new mentoring or leadership programs for progressive companies and train them to facilitate the programs themselves
Organizing and facilitating retreats for couples to experience a new level of quality to their relationship
Coaching gifted young adults who want to reinvent themselves
Teaching maths and mindfulness to prison inmates who want to qualify for an apprenticeship
Supporting edutainment projects as a sparring partner, conceptual designer, and speaker
Please also contact Nell if you are interested in collaborating with Applied Life, if you are looking for an ICF-accredited coach mentor, or if you feel like you are kindred spirits.  

Nell is a curious, compassionate, creative, and fast-paced geek who unites supposed opposites in one person. She is both highly empathic and severely logical, she has extensive imaginative abilities and analytical deduction skills, she can diverge and converge in her thinking at will, and she can simultaneously go very fast and very deep. She loves swimming, Argentine tango, singing, and turning mundane events into games or detective stories. Of Vietnamese descent, she is a polyglot with family in the United States, Iceland and Germany, and her biggest dream is to live in a co-housing setting by the sea.
Meet Bernadette, our executive coach, team coach, and corporate wellbeing expert.
"I love facilitating growth in others. I support all of my clients to optimize their own performance both in and out of work so that they can be the best version of themselves in every aspect of their lives. My coaching style is challenging, encouraging and inspires actions from my clients to achieve impactful results. Using a wide range of different tools and techniques, I concentrate on facilitating goal-focused results and positive outcomes, which enables business leaders to transform as individuals, but also helps them boost the performance of their team, too. When working with teams, I use a systemic approach for more team effectiveness and goal alignment with the goal of in order to help transform your business. I've worked with CTOs, General Managers, Partners and Directors – successfully coaching many of them to progress their careers and positively transition into new roles."
Bernadette is highly experienced in the corporate world and extremely professional and goal-oriented.  She specializes in
Executive coaching –individual and team coaching
Executive Wellbeing Programmes
Corporate Wellbeing Strategy – design and implementation
Design and Delivery of tailored leadership programmes for Executive and senior leaders, Board and leadership teams
HR Consultancy supporting businesses through digital transformations
Please also contact Bernadette if you would like to talk about culture & vision, individual or team assessments, team dynamics & high performance, wellbeing, and influencing and managing multiple layers.
Bernadette is an Aussie who lives in the UK with her family. She embodies her brand and teachings and likes to stay fit and healthy and keep her energy high, particularly to chase after their two young children. She is the epitome of integrity and effectiveness, and is highly valued by her colleagues for her positive attitude, perseverance, and ability to inspire and motivate others around her.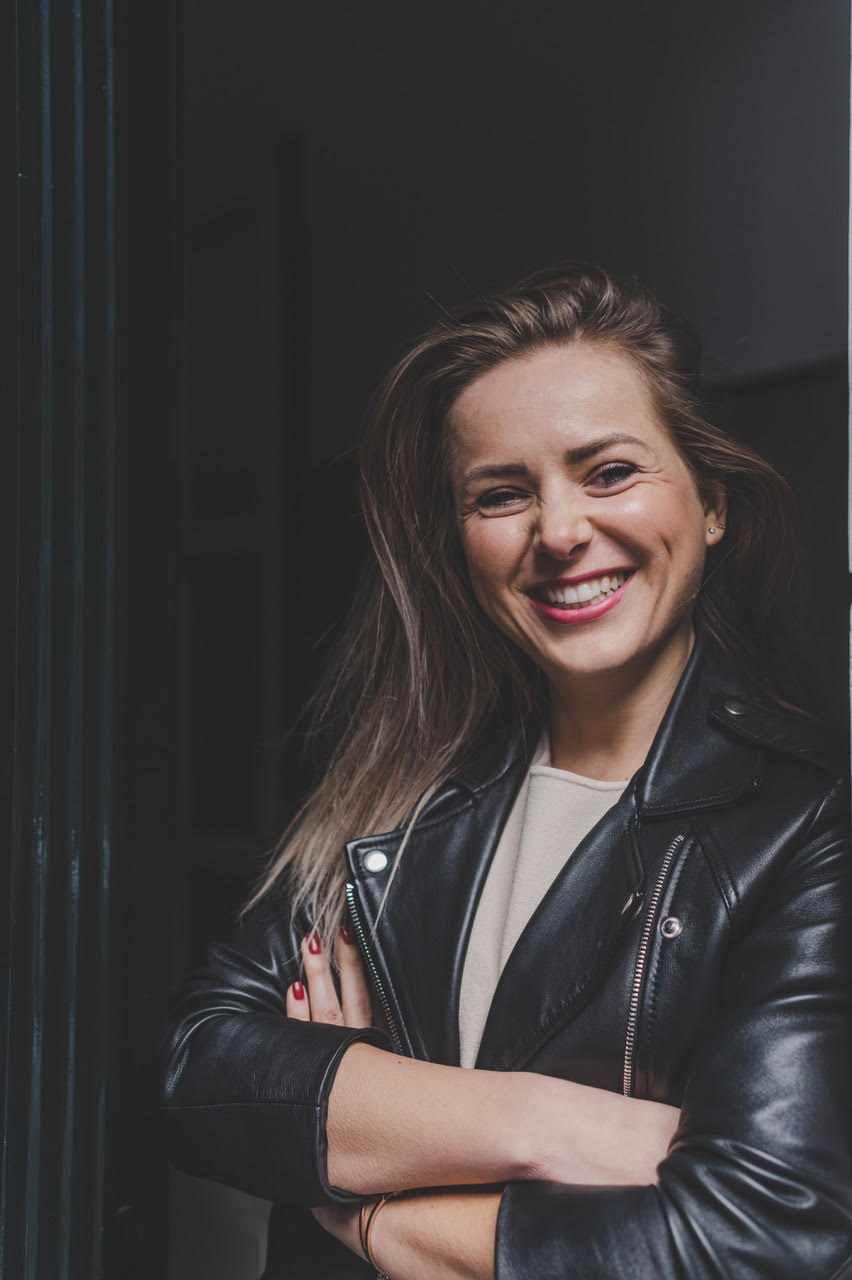 Meet Vanessa, our expert in business mentoring & performance coaching.
"While traveling on a personal journey to truly get to know myself and what I really want from life, I decided to train to become a positive psychology and performance coach to female entrepreneurs while setting up my own e-commerce business—fusing my expertise and insights with others who want to launch their own business or advance in their professional pursuits. For 13 years prior to venturing out as a mentor and coach, I made a successful career in international business at a financial services corporation and held various leadership positions within finance, litigation, and operations.
My research-oriented training in positive psychology coaching, paired with my academic background and experience in business enables the women I work with to strengthen their mentality, behavioral patterns, and routines—achieving sustainable progress personally, professionally and environmentally. The core of my work revolves around:
Developing your potential
Stretching your boundaries
Gaining insights into your current thought and behavioral patterns
Identifying desired improvements."
Vanessa's key skills are:
Understanding science-backed practices & the advantage and necessity of analytical and critical thinking;
Engaging in methodological work using conceptual models and frameworks to guide decisions and interactions;
Applying best practices in digital transformation, organizational change, process optimization, and performance management;
Deploying my expertise in market cultivation as well as strategy development and implementation;
Valuing people-orientation as a foundation of my attitude and style.
Vanessa would also love to hear from you if you are a female entrepreneur or business woman wanting to take charge of your professional advancement—engaging in sustainable growth and realizing your true potential.
Vanessa's personal journey has afforded her the opportunity to live in different countries and experience a variety of cultures. She is fluent in English, German, and Dutch—allowing her to work with an international network of women. Having experienced the struggles and frustrations many of her clients are going through, empathy, trust and respect are at the forefront of her positive, realistically motivational work. Vanessa's motto can best be summed up by the Albert Schweitzer quote: "Success is not the key to happiness. Happiness is the key to success."
Meet Kiera, our clinical psychologist, business and life coach, and expert in behavioral and educational psychology.
"In leadership development, I focus on fundamental psychological factors like mindset, personality, and motivation to facilitate sustainable growth. My goal is to enable leaders to reflect their thoughts, actions, and emotions in such a way that they become authentic role models for transformation within their organization."
Kiera Lenz is a psychologist who combines experience in psychological research, consulting, coaching and psychotherapy to help humans and organizations thrive. In addition to her studies in intercultural, organizational, and clinical psychology, Kiera completed additional education in business training and coaching, behavioral psychotherapy, and Schema therapy. Corporate experience in roles that focused on international strategic HR development and change management have made her a true expert in the transformation process.
For Applied Life, Kiera contributes to content development based on scientific research. She enjoys facilitating, coaching, and training together with an inspiring network of evidence-based experts to offer others unique learning experiences.
Meet Carlina, our engagement manager, communications consultant, and clarity coach.
"I believe great coaching has the power to transform lives. I love that on a coaching journey, it is often the seemingly small changes – a cultivation of greater self-compassion, or a deeper understanding of personal values – that have the biggest impact for clients. After experiencing the life-changing power of coaching for myself, I decided to not only train to become a coach, but also to apply my writing and communications background to helping coaching networks like Applied Life grow and thrive."
As Engagement Manager, Carlina interacts with the Applied Life community and shares more information about upcoming classes and programs. As a communications consultant, she assists in sharing Applied Life's message with our broader network through web content, social media posts, and much more. If you'd like to learn more about an Applied Life class, program, or resource, please reach out to her!
In addition to her consulting work, she is also a coach who specializes in helping clients find clarity. Whether she's helping a client define their values, work through a transition, or solve a complex problem, she enjoys creating a safe structure in which clients can slow down, explore, and learn new insights about themselves and the challenges they face. She takes a warm, compassionate, gentle approach that is based in deep listening and powerful questions.
Clarity coaching can take many forms. A few examples of clients Carlina might work with include:
Early career professionals looking to clarify their values and goals
Individuals going through a major life or career transition who are looking to cultivate a compassionate, curious attitude toward the change
Solo entrepreneurs who are at an inflection point and want to clarify their values and grow in a strategic, sustainable way
Individuals looking for a new perspective on a relationship or emotion and are interested in the power of fictional stories (books, television, movies) to loosen old beliefs and create new thinking pathways
If you would like to learn more about Carlina, her work for Applied Life, or her coaching work, please reach out to her via email or LinkedIn! 
Meet Tobi, our expert on agile, scaling teams, and personal & leadership coaching.
"I like both software development and coaching for the same reasons: constant change and learning. In coaching, I especially enjoy the uniqueness of every client journey. Everyone solves problems so differently, and being able to see the creative approaches my clients take and the resulting insights they uncover is so rewarding. For me, the best part of the coaching journey is helping someone else grow, especially if that growth helps them understand and appreciate who they are."
Tobi is a change agent who thrives in any project that involves brainstorming, improving, or innovating rather than sticking to the status quo. He has a background in software development (MSc Computer Science) and software development leadership (Scrum Master, Agile Coach and Engineering Manager) in both startups and big corporations. This career path has given him unique expertise in building and scaling teams, agile, continuous improvement processes, DE&I, company & team culture, and leadership coaching & mentoring.
A few examples of coaching & consulting work Tobi might undertake include:
Coaching team members who are transitioning into leadership roles from individual contributor roles
Coaching individuals who are neuroatypical and want to uncover strategies to understand, manage, and embrace their unique ways of thinking and processing
Helping a team build a culture of psychological safety and open feedback
Helping a team evolve through scaling phases 
Consulting with a team to uncover continuous improvement strategies that will fit their unique team culture and dynamic
Assisting anyone who is curious to learn more about themselves and grow either personally or professionally
In addition to expertise, Tobi also brings a warm, relaxed, and empathetic energy to any team or project. His kind humor and genuine curiosity create a safe, inviting atmosphere for clients to explore new concepts and embrace their true selves. He is based in Berlin and, in his free time, can be found tinkering with keyboards and 3D printers, playing video games, exercising, or practicing mindfulness and meditation.
Meet Torsten, our specialist in compassionate & non-judgmental coaching and creative change facilitation.
"It often happens that my clients finish a coaching engagement with me feeling utterly amazed by their own journey of change and accomplishment. This seems to be due to the fact that I do not coach for performance outcomes but for self-awareness by providing a safe space for you that allows you to tune in with your innermost truths, express yourself authentically, find your state of flow, feel encouraged in exploring completely new possibilities, and approach change with optimism. The goals you will achieve are almost just a by-product of a truly rewarding journey towards self-actualization, self-transcendence, and freedom from mental boundaries with a qualitatively new feeling of confidence and self-worth. Coaching in this way is what I am truly passionate about, and seeing my clients grow and thrive provides me with a deep sense of meaning and joy."
Torsten is an experienced coach, sparring partner, and change facilitator. He specializes in services related to:
Self-exploration
Mindfulness
Compassion
Social services
Meaningful social impact
Mutual understanding
Creativity & innovation
His education and work experience in journalism and project management have allowed him to approach and understand multiple perspectives in a most curious and non-judgmental way, and he is highly accomplished as a compassionate and objective observer who sees the bigger picture and who takes himself completely out of the equation. He uses this ability to great effect when working with teams and facilitating innovative processes. He is trained in science-based coaching and in facilitating creative and innovative journeys through Design Thinking and other creative methods both to individuals as well as teams and groups. His years of mindfulness practice complement his multi-disciplinary coaching approach, and he has developed his own style of coaching that has kindness and compassion at its heart.
Please contact Torsten whenever you need a good listener and observer to make sense of things and come up with fascinating new approaches – whether it's your life, your career, a desirable future, an inspiring idea, or the world in general.
Meet Joanna, our positive psychology coach, consultant, and trainer for individual and organizational flourishing.
"My philosophy is that all humans and organizations have the capacity for wellbeing, sustainable performance, and flourishing. Using the latest research and evidence-based methods from Positive Psychology and Coaching Psychology, I co-create trusted partnerships to maximize individual and organizational potential, with wellbeing at the core for driving change, achieving goals, and enabling sustainable performance and flourishing. Research-informed design is the foundation for providing hands-on, practical approaches and tools for daily life through coaching, consulting, and training, as well as strengths-based learning & development interventions to build flourishing."
Joanna is a positive psychology coach, consultant and trainer with over two decades of global, multicultural, and cross-market experience. She holds a Master of Science in Applied Positive Psychology and Coaching Psychology, as well as international coaching accreditations with the ICF and EMCC. Her professional background also includes corporate senior leadership and general management positions, which allow her to consult with organizations in the areas of talent development, leadership development, and HR strategy. She has led and developed global talent and leadership programs, created and implemented global HR strategies, and led a variety of other organizational change projects.
Joanna's research has explored the relationship between employee wellbeing, empathy, and turnover intention – she is particularly positioned to help companies navigate the conversation around the Great Resignation and the War for Talent. She is also passionate about creating neuro-inclusive workplaces and learning spaces where all employees, leaders and teams have the opportunity to flourish.
Joanna was born in Sydney, Australia and began her career as a gemologist. She spent four years in Shanghai, China and has been based in Zurich and Lucerne in Switzerland since 2010. 
Prof. Dr. Karoline Strauss
Meet Karoline, our expert for your relationship with the future.
"I am a professor at ESSEC Business School in France. My background is in psychology, and I teach courses that focus on the role of people in organizations. In my research I am particularly interested in our relationship with the future – our own future and the future of the organization(s) we belong to. My research on future selves explores how the way we think about ourselves in the future shapes our careers and our experiences at work. In my research on proactive behavior I investigate how leaders and employees attempt to influence the future of their organization, such as by contributing to (or resisting) innovation or sustainability. My work has been published in journals such as the Journal of Management, the Journal of Applied Psychology, and Human Resource Management."
Karoline offers workshops and lectures on topics such as
Leading for innovation
Encouraging employee proactivity and initiative
Harnessing the power of your future self
She would also be interested in hearing from you if you want to discuss how to evaluate the effectiveness of a new practice in your organization, such as a training program or leadership development initiative you are implementing, or any attempts you are making to improve people's well-being or productivity.  
Karoline lives in France, just West of Paris. She was born in Austria, so her first language is German, but she has spent almost 10 years in the UK and thinks and dreams in English. She has been working in higher education since 2007 and has been collaborating with organizations ranging from hospitals and the police force to telecommunications and the sport industry.
Meet Hanno, our expert for digital security, digital sovereignty and open-source technology.
"I am Hanno, a physicist, researcher and teacher at Lund University. Technology has been fascinating me for a long time, both as something to explore and enjoy as well as its relationship with society. Today, digital computing is deeply entangled with all aspects of our daily lives and we increasingly depend on our networked devices. But who owns and controls the digital infrastructure behind these, the vast amounts of data they collect, and the mandate to decide on its future development? I strongly believe it should be us, the users and (digital) citizens! Digital sovereignty and free software are in my eyes essential means towards this goal."
Hanno is a lecturer, consultant, public speaker, and facilitator.
He offers workshops and lectures, as well as tailored events on the topics of:
digital self-defense,
self-hosting,
and digital security
all using free and open-source software.
Please contact Hanno also if you want to discuss topics such as privacy, digital sovereignty, and free software.
Hanno lives in Lund, Sweden, and is fluent in English, Swedish, and German. He is an intelligent, thoughtful, curious, and empathic person and a loyal friend who is constantly working towards making the world a better place by being an inspiring example, by working in communities, and by empowering others. He likes cats and nature, and he thoroughly enjoys boardgames and a luxurious plant-based Sunday brunch. He is passionate about open-source projects and edutainment.
Meet Lucy, our expert for resilience and wellbeing through change.
"My name is Lucy. I am British, but have lived in France for most of my life. As such I am perfectly bilingual. I was born and raised in international schools and was a child actress. I studied psychology 'as usual' and then positive psychology. I am also a horse whisperer. I have always been fascinated by how people learn, grow and develop – I am interested in particular in how people grow, learn and become better and wiser people through change and challenges. I also take great pleasure in working with people in international settings and intercultural communication. I work with a wide range of organizations and people, from CEOs of listed companies, to nursing home and factory staff. In short I love people and each and every person teaches me something more and of value."
Lucy is a coach, consultant and facilitator.
She works with individuals, groups and organization-wide via one-to-one coaching, team facilitation and long-term organizational change work on topics such as:
Psychological safety
Resilience and performance alongside wellbeing
Emotional intelligence
Leadership
Change
Please also contact her if you want to discuss anything positive psychology related, creativity, positive education, and many matters human!  
Lucy is highly creative in her work. She loves people and animals, is a dedicated lifelong learner. When she is not working she is spending time with her family, reading, learning, horse-riding and doing non-profit work in education and supporting people who have experienced domestic violence.
Meet Julia, our expert for science communication.
"My name is Julia, and I am a Canadian now living in Paris, France. My background is in organizational psychology/management research and science communication. I am currently working at ESSEC Business School in communications, specifically in research translation, with the aim of making the research of ESSEC professors accessible to all through articles, podcasts, magazines, and videos. My particular interests include workplace wellbeing and bringing science to a wider audience."
Julia works in science/research communication. She has experience in translating research into terms that all can understand and in highlighting how research findings can be applied to our lives.
Please contact Julia if you want to discuss science communication, management research, or teamwork.
Julia lives in Paris, France, and is fluent in English and French. She enjoys working with others and learning new ideas. In her free time, Julia likes to cook, go for runs, and explore both the cultural and culinary scenes of Paris. She is passionate about the power that research has to transform our lives and our responsibility to share research findings in an accessible way.
Meet Thomas, our expert for career development and digital leadership.
"I studied Economics and Business Administration. I have a proven leadership/management track record in senior and executive management positions in the textile, electrical, photography and mineral oil industries. I am experienced in designing and facilitating numerous change and M&A projects, production relocations, split offs and digital transformation processes. I have always been interested in developments in society, corporates, teams, and how individuals, especially managers and companies deal with these changes. I am a trainer, coach, facilitator, public speaker and author. Title of my book: Karrieren im Umbruch – Strategien für Manager in der Digitalen Arbeitswelt."
Thomas is focused on career and leadership consulting. He supports people and companies in change processes, opening up new perspectives, makes them strong for new challenges and becoming fit for future – that is the aim of his work.
He takes psychological, sociological, systemic approaches and the experience of life into account. He looks forward to hearing from you if you would like to actively shape your career path or if you are facing special challenges in your leadership role.
Please also get in touch with him if you want to discuss how to get yourself and your company fit for the new digital world of work – organizational design, culture analysis or leading teams.
Thomas lives near Hamburg in Germany. He speaks German and English. He is open-minded and inspiring. He is an encourager and communicates straight to the point. He likes sports of all kinds – especially golf, running, trekking and fitness. His wife is Irish and they have two grown-up sons.
Meet Carla, our family counselor and mindfulness practitioner & instructor.
"I have been practicing mindfulness for over 15 years now, and it has transformed my life in ways I could not have imagined. Having a community of like-minded people and reflecting my practice closely with Nell have been important key factors. I have since then trained to become a family counselor and developed my own interventions that help people look deeper into their own challenging emotions and use them as wonderful vehicle for transformation and healing. I like to support people who are open to change in one-on-one situations and retreats – whether you're at the beginning of your new journey or already on your way to serenity."
Please also contact Carla if you seek to find true love, want to become a more mindful parent or spouse or if you are in an overwhelming situation and want to approach it with more self-kindness.
Carla is originally from Brazil and is currently living in a picturesque town in the mountains by Munich. Her preferred languages are German and Portuguese. She is a single mom of three kids and one dog and loves nature, hiking, gardening, and thought-provoking conversations. She is overwhelmingly loving and kind, humble, and self-reflected.
Let us know what's on your mind. We're happy to start a thought-provoking conversation with you and find out where it leads us.